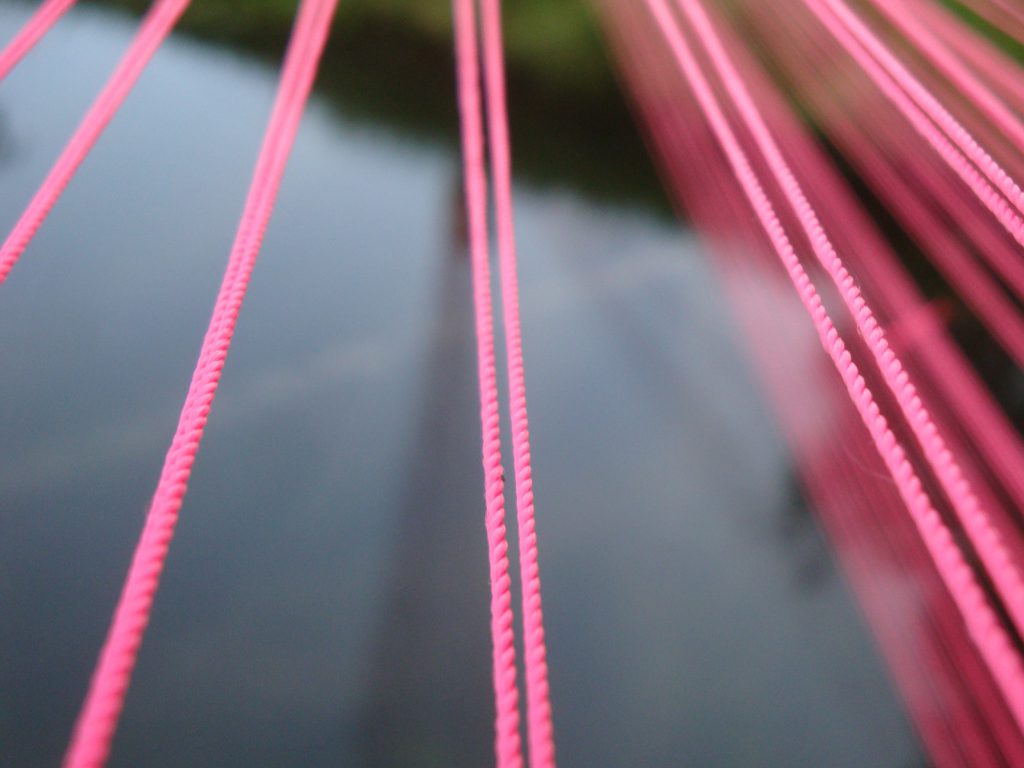 "According to the definition, geodesy refers to a surveying net under […] a height reference network, from whose points only the heights above sea level, but not the horizontal coordinates, are entered. These points form the basis for height measurements of further points. " Wikipedia
"Some time ago we heard for the first time that there is a height reference network. A virtual network that runs around the earth and connects the different measuring points defined as normal zero. A network that shows us where the imaginary normal sea level is. A network that shows us how high or low we are standing in the world, showing us where we are between top and bottom. " Stefan Schwarck
The text by Stefan Schwarck describes the idea that the height reference network can be a way to travel the world. A way to walk on the world-spanning and connecting net, meet other people, reach distant places.
Inga Momsen weaves this net, showing the viewer what that imaginary net looks like when it is manifested in the pure idea of ​​something tangible. She prepares the way with her woven net to the net runners.
The project "height runner" makes this virtual height reference network visible. In the places where it is obvious, but also where we do not suspect.
Follow the net on its way around the world. There's a lot to discover!
The project "höhennetzläufer" is funded by the Ministry of Education, Science and Culture of Schleswig-Holstein.
the places
N 54° 29′ E 10° 12′
Kiel – Falckenstein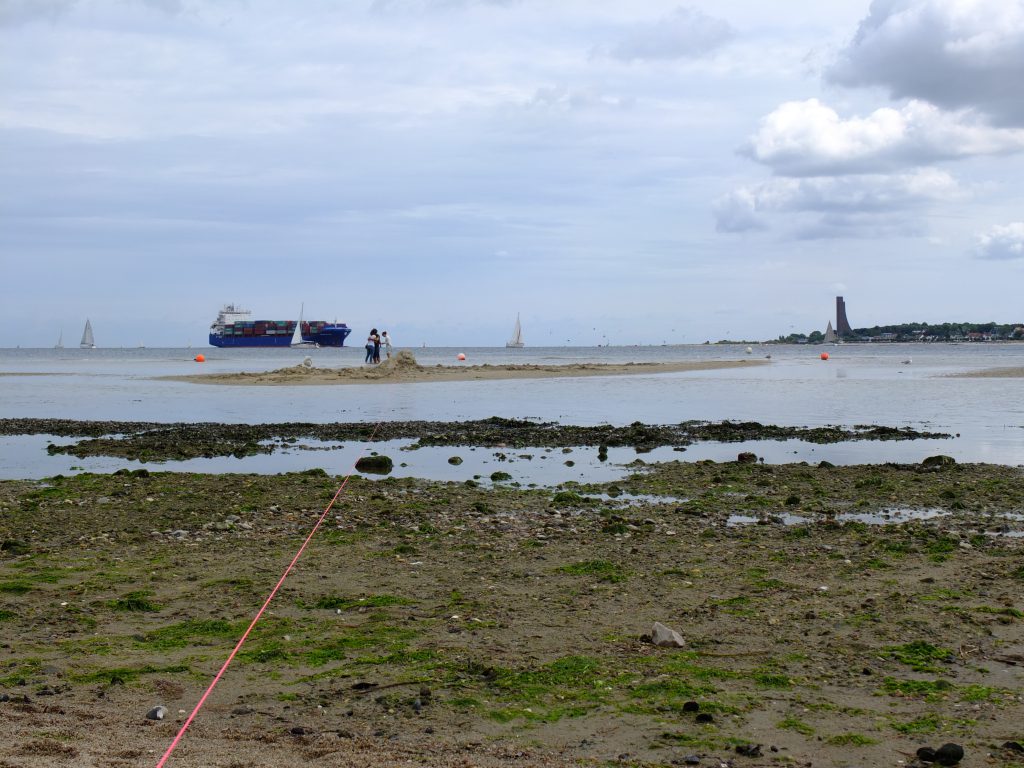 the net spinners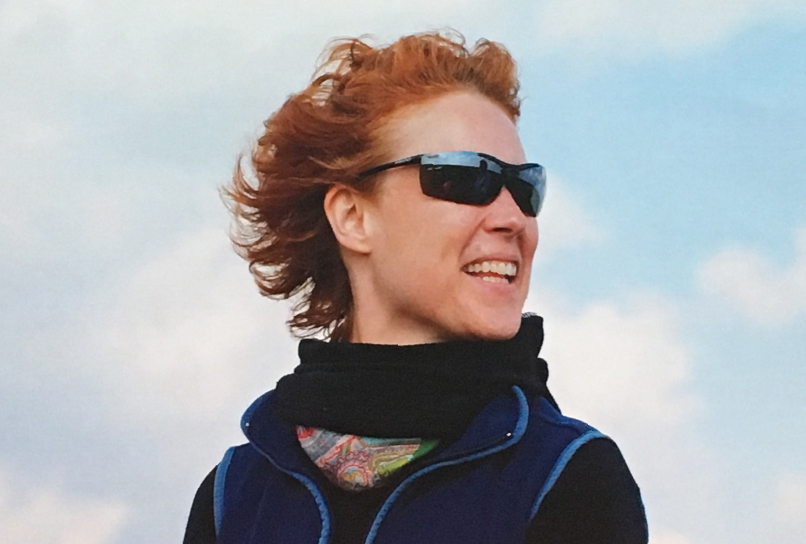 Inga Momsen
is a passionate tango dancer and beachwalker. She lives and works in Flensburg. She studied from 1992 to 1994 at the Muthesius Academy of Arts in Kiel and until 1998 at the College of Arts in Bremen. Early on Inga Momsen became interested in spatial art. Under the influence of her professor Yuji Takeoka, her love for Far Eastern spatial aesthetics developed. The hidden mysticism of a place and its spiritually influenced perception play a major role in their art. She is inspired by her surroundings and wants to make the place itself a work of art. In addition to workshops and activities as a cultural mediator, Inga Momsen can look back on numerous installations in Germany and abroad.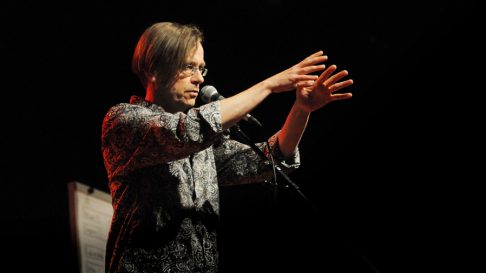 Stefan Schwarck
is an author, artist, stage poet and poetry slammer. Writing is his passion and a big part of his life. He is a lateral thinker with an institutionalized background and lives with his daughter in Kiel. Before he "completely" prescribed himself the art, he was working as a city guide, language teacher, editor, banker, product and project manager, lecturer in project management, business administration and marketing. Since 2010 he regularly performs at vernissages, readings, poetry slams and spoken word events in Germany and abroad. The range of his German, Danish and English texts reaches from thoughtful-serious lyric poetry to snappy-satirical texts. He is co-initiator of the first international festival for stage literature Schleswig-Holstein spokenwords.sh, regular author of the Kiel reading stage "Irgendwas mit Möwen" (Something with seagulls), multiple finalist of the Schleswig-Holstein Poetry Slam Championships, appeared and appears at the German-speaking championships and looks back on numerous performances as slammer and keynote speaker back. For many years Stefan Schwarck has directed workshops for creative writing and poetry slam in cooperation with Schleswig-Holstein's oldest and most successful provider of spoken word events and poetry slams, assembleART. He is the founder of the "stiftung die blaue stadt" (blue city foundation), which organizes and organizes cultural events in the hospice, palliative and rehabilitation area.
Photo: Uwe Lehmann